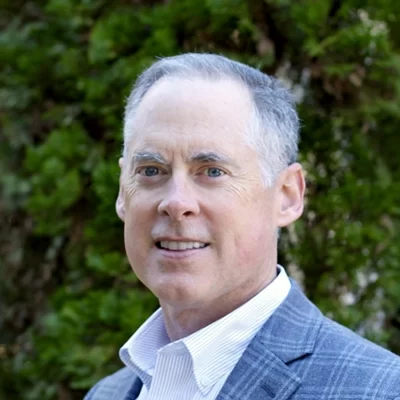 Chiropractor
Daniel Garvey D.C.
Dan Garvey D.C. is devoted to serving his clients each step of the way. With the addition of the DTS non surgical spinal decompression system, Garvey Wellness Clinic can reduce or even eliminate your chronic neck and back pain from sciatica, herniated discs and degenerative disc disease.
Dan Garvey D.C., originally from Omaha, Nebraska, attended the University of Nebraska for three years and then transferred to Evangel College. Evangel College is a private, Christian, liberal arts school located in Springfield, Missouri. During his two years at Evangel, Dr. Garvey, D.C. majored in biology and minored in chemistry and physical science.
After graduating with a Bachelor of Science degree, he moved to Davenport, Iowa, to attend Palmer College of Chiropractic. Palmer, a four-year graduate studies program, has been called the "Harvard" of chiropractic. After receiving his professional doctor of chiropractic degree, he came to Jackson, Mississippi in 1991.
While at Evangel College he met Meg Ashcraft, his future wife. Meg is the daughter of Donald and Barbara Ashcraft, longtime residents of South Jackson. The Garveys call Jackson home.
First, our training has positioned us to be the best at relieving your pain. Our education has prepared us to specialize in this facet of health care alone. You can also expect the latest in technological advances. You can receive the state-of-the-art, FDA-cleared, True Spinal Decompression System, The Triton DTS, at our office. This remarkable treatment has been clinically shown to have an excellent success rate for back pain associated with Herniated, Bulging, or Degenerative disks, Sciatica and Pinched Nerves, and Chronic back pain.
Second, we do not simply treat your symptoms; we address and correct the underlying cause to your pain in a step by step process. Researchers agree that this is the most effective way to manage your health. You can expect us to be the leaders in Rehabilitation and Corrective Care. We also guarantee that we will always maintain the highest quality education and research to provide you with the best available care.
Thirdly, we will transition you to supportive follow-up care to maintain your new found level of optimum health. Combined, this process is assured to rapidly relieve your pain. You will also experience increased levels of Productivity and Performance as you regain your active lifestyle.
Garvey Wellness Clinic is ready to become your stepping stone to better health. If you have any questions about our Jackson MS chiropractor, or would like to learn more about chiropractic care at Garvey Wellness Clinic, please call us at (601) 982-2916 today! We look forward to starting you on your path to a pain free and healthier life.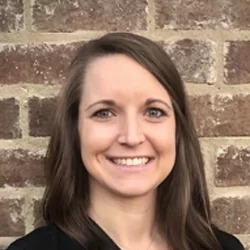 Chiropractor
VICTORIA SHEARER D.C.
Victoria grew up in Brandon, MS, and always knew she wanted to pursue a career in healthcare. She graduated from Mississippi State with a Bachelor's degree in Kinesiology. She continued her education by earning her Doctorate of Chiropractic from Life University in Marietta, GA, where she graduated cum laude.
She has been working as a Doctor of Chiropractic in the Jackson area since 2015. Victoria is married to Charlie Shearer who is a football coach and math teacher at Germantown High School.
Continuing Education:
Extremity Adjusting
Stress, Structure, and Neurology
Qualifications:
Member: Mississippi Chiropractic Association
Licensed by: Mississippi Board of Chiropractic Examiners
Certified by: National Board of Chiropractic Examiners
CHiroHealthUSA provider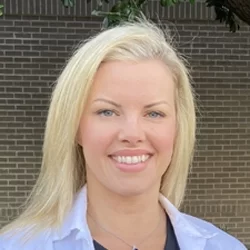 Nurse Practitioner
ERIN HINES, M.S.N., F.N.P.-C., L.P.T.A.
Erin Hines grew up in Madison, MS, and spent many years in the world of dance, both competitively and professionally. It was through the years of dance-related overuse injuries that she developed a passion for physical medicine.
In 2005, she graduated Hinds Community College and became a Licensed Physical Therapy Assistant. Erin went on to graduate from the University of Mississippi Medical Center with a Bachelor in Nursing and then in 2013, as a Family Nurse Practitioner. Erin has specialized in orthopedics, sports medicine, family practice, and emergency medicine. She is also an adjunct professor at the Belhaven University School of Nursing.
Erin is now working alongside Dr. Daniel Garvey at Garvey Wellness Clinic. Their mission is to promote optimal healing by providing compassionate, holistic, comprehensive healthcare.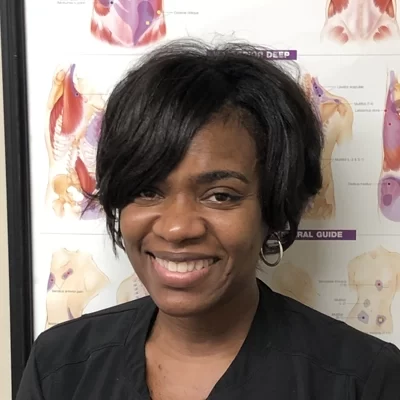 Nurse Practitioner
DOMINIQUE M. JACKSON, M.S.N., F.N.P.-C.
Dominique was born & raised in Greenwood, MS. She decided to follow in her mom's footsteps and attended Alcorn State University in Lorman, MS. She graduated from Alcorn with a bachelor's degree in nursing.
After completing college she returned home and worked at the local hospital as a registered nurse in Med-Surg. Throughout her career as a registered nurse, she's worked in several cities (Shreveport, New Orleans, & Panama City Beach, FL). Dominique decided to further her education and pursued a Master's in Science in Nursing with a concentration in Family nurse practitioner from South University. Since because a nurse practitioner, she has worked in internal medicine & along side chiropractic care. She now works at Garvey Wellness Clinic providing trigger point injections.
Dominique & her husband (Jarvis) recently relocated back to Mississippi from Florida and just welcomed baby girl Aniyah. In her spare time, Dominique enjoys spending time with her family. She also finds joy in knowing she could possibly be making a difference in other's lives everyday.
OFFICE HOURS
---
Monday
7:30am - 11:30am
1:00pm - 4:30pm
---
Tuesday
7:30am - 11:30am
1:00pm - 4:30pm
---
Wednesday
7:30am - 11:30am
1:00pm - 4:30pm
---
Thursday
7:30am - 11:30am
1:00pm - 4:30pm
---
Friday
7:30am - 11:30am
---
Saturday & Sunday
Closed